Publication date: 4 March 2020. E. Kedrov
March 4, 2020. Chief Scientist of GC RAS, Chairman of the RAS Scientific Council for the Study of the Arctic and Antarctic, Academician A. D. Gvishiani took part in the International Scientific Conference "Comprehensive Studies of the Arctic and Antarctic Environment".
The conference was held on March 2-4 in St. Petersburg and was timed to coincide with the 100th anniversary of the establishment of the State Scientific Center of the Russian Federation, the Arctic and Antarctic Research Institute (AARI). Today the Institute is deservedly recognized as the flagship of Russian scientific polar research.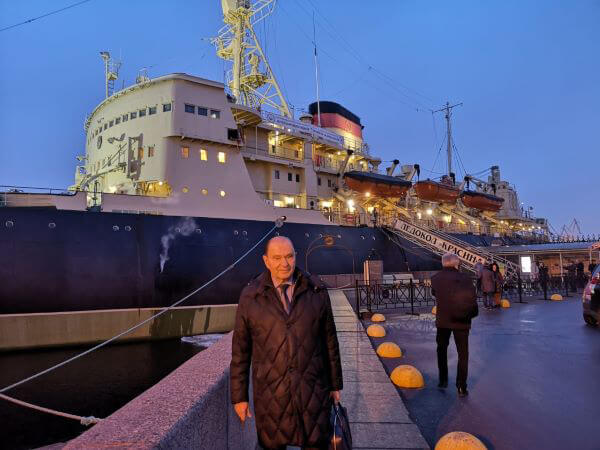 Academician of the Russian Academy of Sciences A.D. Gvishiani and icebreaker "Krasin" in the background