Publication date: 2 July 2021. Administrator
July 2, 2021.
Director of GC RAS, Corr. Member of RAS Anatoly Aleksandrovich Soloviev and Chief Scientist of GC RAS, Academician Alexey Dzhermenovich Gvishiani made scientific presentations at the Scientific and Practical Seminar «Ecology and Transport», which took place on June 30, 2021 on the basis of JSC NIIAS and IFA RAS.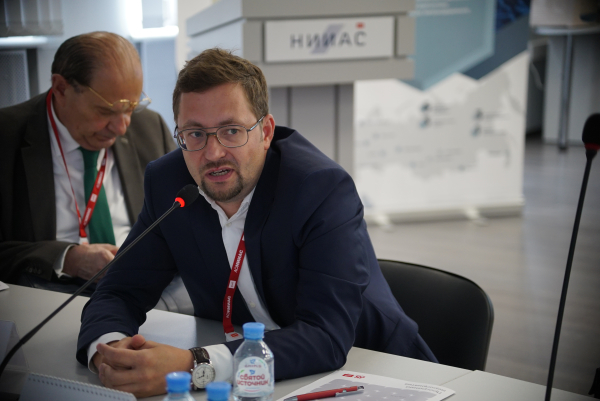 Director of GC RAS, Corr. Member of RAS A. A. Soloviev
Presentations:
A. D. Gvishiani — «Theory and Practice of Big Data in Environmental Research»
An. A. Soloviev — «Factors of influence of geophysical processes in the Russian Arctic on the technological infrastructure of railway transport».
The results presented in the report of Anatoly Alexandrovich were obtained in the framework of the new major RSF project on the Geophysics of the Arctic, performed on the basis of a world-class laboratory (as a laboratory of geoinformatics and geomagnetic research of GC RAS), in which JSC NIIAS Railways participates as an industrial partner.
The proposed project is aimed at solving the fundamental objectives of geophysics for the Arctic Region of the Russian Federation in the following four areas:
Study of electromagnetic processes of the near-earth environment and exposure to space weather on technological systems;
Study of large geological structures and sedimentary basins based on the integrated analysis of the gravitational field and other geophysical data;
Assessment of seismic and other geodynamic hazards in the areas of promising development of the infrastructure of the Russian Arctic;
Study of climatic processes critical for the development of railway infrastructure.
The new data obtained within the framework of these areas will be first summarized into a single geo-information system (GIS) for the possibility of their integrated analysis and combined visualization. This will ensure high-level storage of geographical objects using an object-relational database management system. The use of modern geoportal technologies will ensure interactive online access to the project results with a wide range of researchers.
For the first time, the possibilities of visualizing geospatial 3D data obtained during the project will be expanded due to the introduction of spherical visualization technologies and augmented reality. The possibilities of developing the GIS database will be investigated to the level of BIG DATA.
The seminar also discussed topical issues related to the development of modern methods for interpreting satellite radar systems and monitoring geodynamic influences on railway infrastructure, creating a remote environmental monitoring infrastructure of facilities that ensure the work of Russian Railways, the prospects for the development of geo-information platforms of environmental monitoring and much more.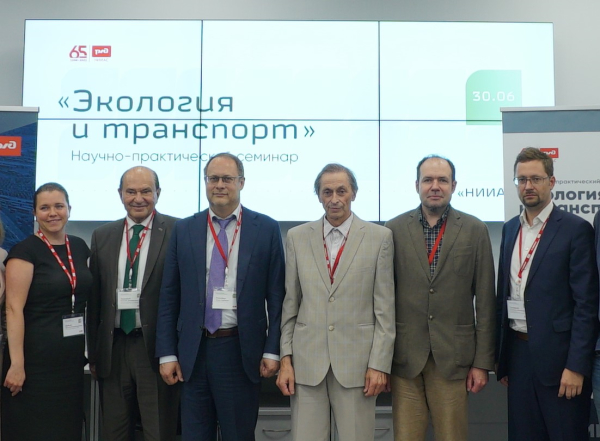 From left to right: Deputy General Director of JSC NIIAS I. A. Dubchak, Chief Scientist of GC RAS, Academician A. D. Gvishiani, Chief Scientist of JSC NIIAS I. N. Rosenberg, Chief Researcher, IFA RAS, Corr. Member of RAS N. P. Elyansky, Head of the laboratory of gas impurities of the atmosphere of IFA RAS A. I. Skorokhod, Director of GC RAS, Corr. Member of RAS A. A. Soloviev