Publication date: 12 October 2020. E. Kedrov
October 12, 2020. Researchers of GC RAS delivered an online lecture on October 9, 2020 within the framework of NAUKA 0+ All-Russian Science Festival.
During the presentation "A Journey to the Planets of the Solar System" Scientific Secretary Roman Krasnoperov and Researcher of the Laboratory of Innovation Projects Anastasia Odintsova spoke about the terrestrial planets, gas giants, satellites and asteroids. Young scientists talked about the amazing processes taking place in the solar system, showed the highest mountains and deepest canyons, huge volcanoes and incredible craters on a 3D model. The listeners were lucky to see not only Venus, Mars and other planets of our system, but also to get acquainted in detail with the geological history of Earth. Ocean currents, hurricanes, earthquakes, tectonic plate movements – the audience could learn about this during our online lecture.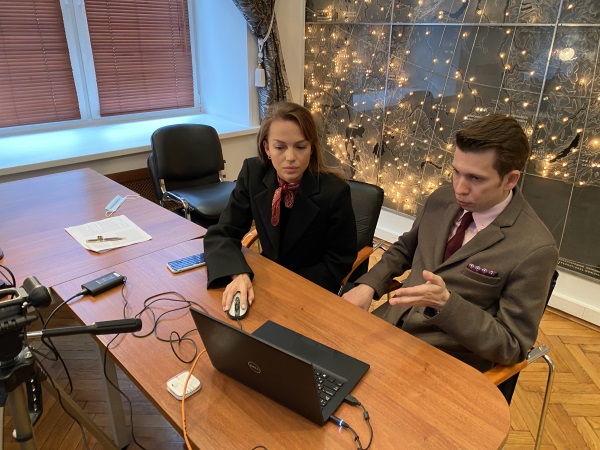 Scientific Secretary Roman Krasnoperov and Researcher Anastasia Odintsova