Publication date: 5 October 2020. E. Kedrov
October 5, 2020. in September, projects were completed to create demonstration complexes with a spherical screen at the Shtukenberg Geological Museum at Kazan Federal University and at the Kazan Suvorov Military School.
The demonstration complex with a spherical screen based on the Orbus software is a development of the laboratory of innovative projects of GC RAS and has rightfully earned recognition among Russian educational institutions as an effective way to demonstrate data on Earth and Space sciences, including in real time. The projects have developed new demonstration materials on geophysical, geological and geographic data. Among the specialists of GC RAS who took part in the installation and adjustment of equipment in Kazan were G. S. Boyarshinov and S. V. Puzyrkov, as well as Deputy Director of GC RAS A. I. Rybkina. Each kit comes with a touch panel to control the demonstration with Orbus Touch software, making the content much easier for attendees and students. The equipment has passed all preliminary tests, has been successfully installed at new sites and is already being actively used for educational purposes.

Deputy Director of GC RAS A. I. Rybkina and Deputy Head of the Kazan Suvorov Military School O. A. Zharkov.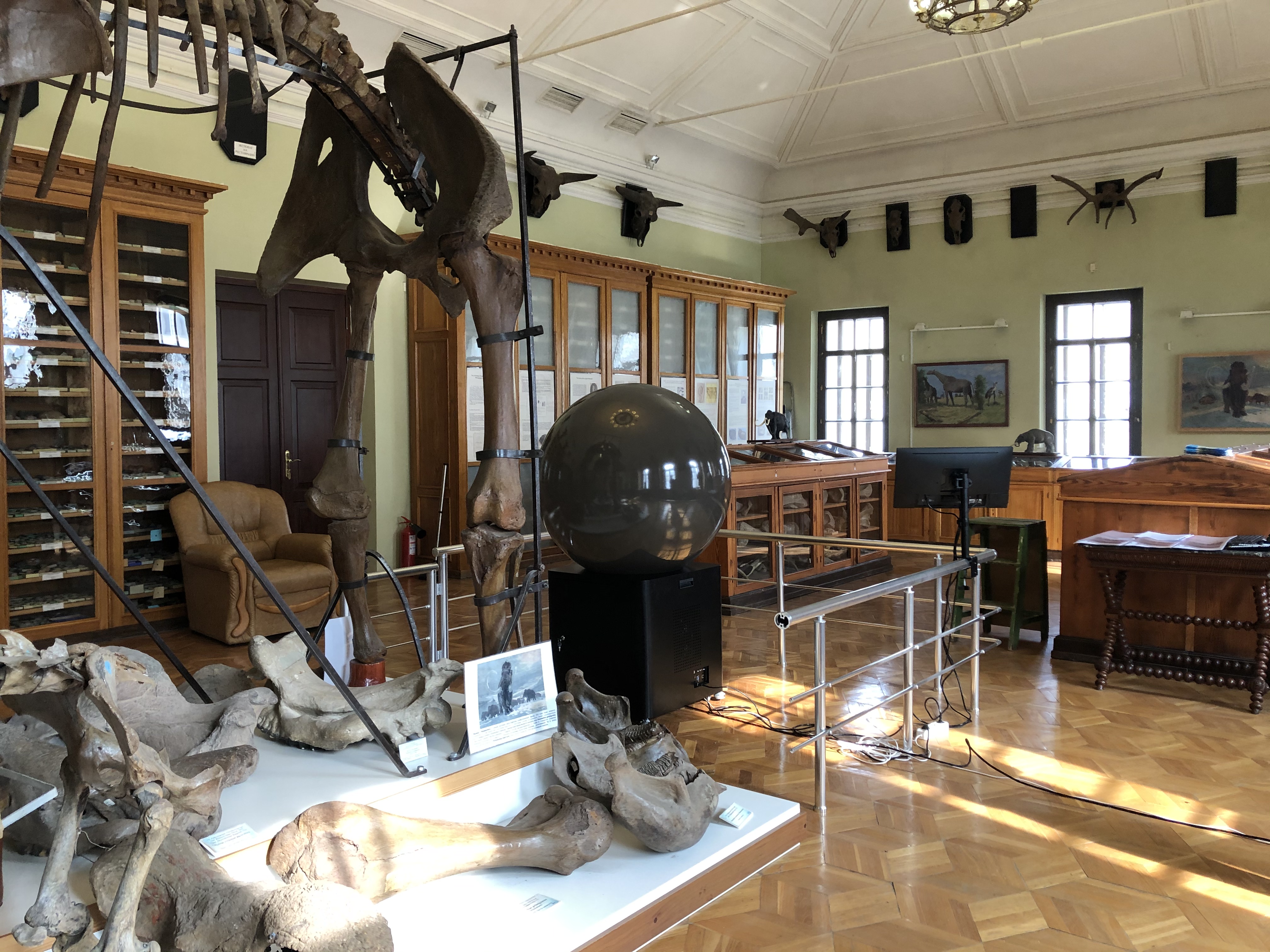 A demonstration complex with a spherical screen at the Shtukenberg Geological Museum at KFU