Publication date: 3 November 2020. E. Kedrov
November 3, 2020. During his visit to the Sakhalin State Institute (SakhSU) as part of the RAS delegation, Chief Scientist of GC RAS, Chairman of the RAS Scientific Council for the study of the Arctic and Antarctic, academician Alexei Dzhermenovich Gvishiani gave an interview to the Scientific Russia portal, where he told about the plans of the scientific community regarding the Sakhalin island region, and also raised an important topic: why it is necessary to observe the Earth's magnetic field.
The interview took place as part of the visiting session of the Russian Academy of Sciences at the Sakhalin State University (SakhSU), which took place from September 30 to October 1, 2020. 21 members of RAS, representing the Central, Siberian and Far Eastern branches of the Academy, arrived on the island. The RAS delegation was headed by the President of the Academy, Academician A.M. Sergeev. It included four vice-presidents of RAS, academicians A.V. Adrianov, V.G. Bondur, V.N. Parmon, and V.I. Sergienko.
One of the most important issues discussed during the session was the creation of a full-scale magnetic observatory in the north of Sakhalin. This was the topic of a conversation with academician A.D. Gvishiani.
Learn more: Why is it necessary to observe the Earth's magnetic field? — Academician A. D. Gvishiani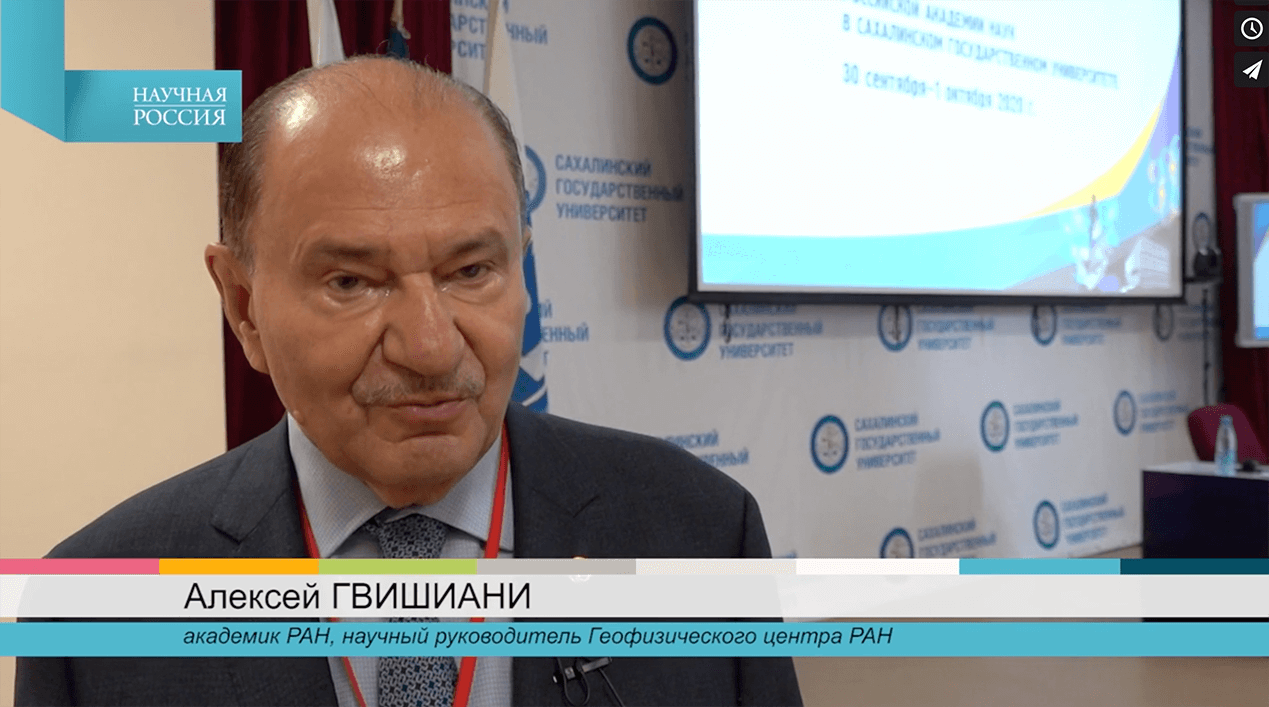 Chief Scientist of GC RAS, Chairman of the RAS Scientific Council for the study of the Arctic and Antarctic, academician Alexei Dzhermenovich Gvishiani