Publication date: 14 December 2021. Administrator
December 14, 2021
On December 13, 2021, Ernest Olegovich Kedrov, Leading Researcher of the GC RAS, Head of the Electronic Publishing Laboratory, spoke at the General Meeting of the Department of Earth Sciences of the Russian Academy of Sciences with a brief report on the Bulletin of ONZ RAS.
He called on representatives of the Russian scientific community to take part in the collection of articles for the "Historical Fact" section. The section is dedicated to people who have made a significant contribution to the development of certain scientific areas, as well as stories about the formation of institutions, various scientific projects, both successful and unsuccessful.
Read more in the Bulletin of the ONZ RAS.
The General Meeting of the ONZ RAS was held on December 13, 2021 within the walls of the Institute of Oceanology. P. P. Shirshov RAS.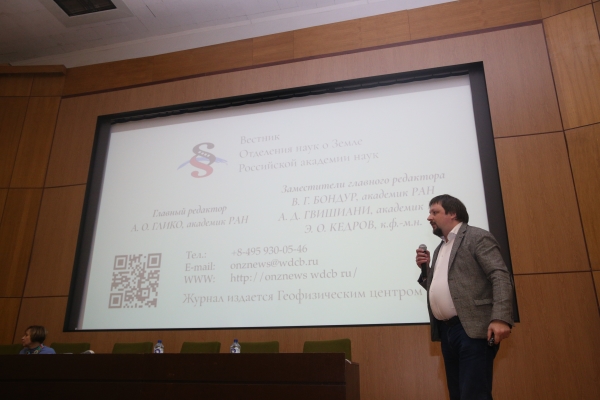 Leading Researcher of the GC RAS, Head of the Electronic Publishing Laboratory Ernest Olegovich Kedrov