Publication date: 24 December 2021. Administrator
December 24, 2021
On December 24, the General Meeting of the GC RAS was held at the Presidium of the Russian Academy of Sciences.
Director of the Geophysical Center of the Russian Academy of Sciences, Corr. RAS Anatoly Aleksandrovich Solovyov with the report "On the results of the activities of the GC RAS in 2021".
During his speech, the director of the Center summed up the scientific activities of the Geophysical Center for 2021.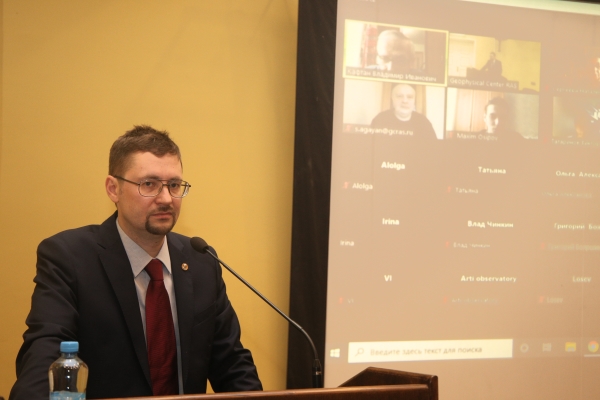 Director of the GC RAS Corresponding Member RAS A.A. Solovyov at the meeting of the GC RAS
Anatoly Alexandrovich noted that despite all the difficulties that arose in the outgoing 2021, the team successfully coped with the tasks set.
He thanked all the staff of the center for the work done and congratulated everyone on the coming New Year.
Then the awards ceremony took place. By order of the Ministry of Science and Higher Education of the Russian Federation for significant merits and contribution to the development of state policy and legal regulation in the field of scientific activity, as well as many years of conscientious work, Deputy Director for Development of the GC RAS Ph.D. Alena Igorevna Rybkina was awarded the medal "For Impeccable Labor and Distinction" III degree.
On behalf of the entire staff of the Geophysical Center of the Russian Academy of Sciences, we sincerely congratulate Alena Igorevna on this honorary departmental award!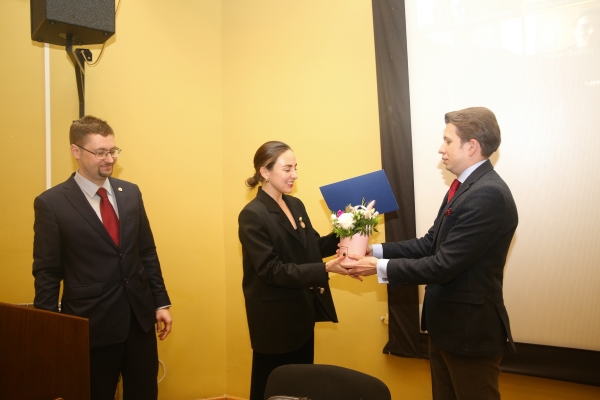 Director of the GC RAS Corresponding Member RAS A.A. Solovyov, Deputy Director for Development, GC RAS Ph.D. A.I. Rybkina and Scientific Secretary of the State Center of the Russian Academy of Sciences R.I. Krasnoperov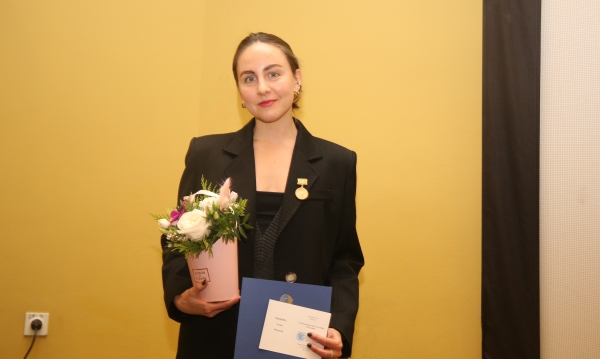 Deputy Director for Development of the GC RAS Ph.D. Alena Igorevna Rybkina